Hi there!
Thank you for your interest for learning more about us here at We Love Colors!
We have been around for about 15 years and previously have been kind of shy about sharing information about who we are. We started as a family business with father and son team, Richard and Craig. Richard was an expert textile dyer that could make any color by blending together dyes in the right amount to get exactly whatever the target color. He was regarded as a creative genius with his level of skill with color dyeing. From Richard's gift we built We Love Colors and now offer over 50 colors on all of our various styles, we can do so because we do all our own color dyeing at our location in Miami, Florida.
That is short bit about us. We would like to share more possibly including more about our history, values, company culture, and our textile coloration process. We are working on overcoming our shyness but need a bit of encouragement. 😉 If you feeling strongly wanting to hear more about We Love Colors, please connect with us on social media and #tellusmoreWLC.
Sincerely, We Love Colors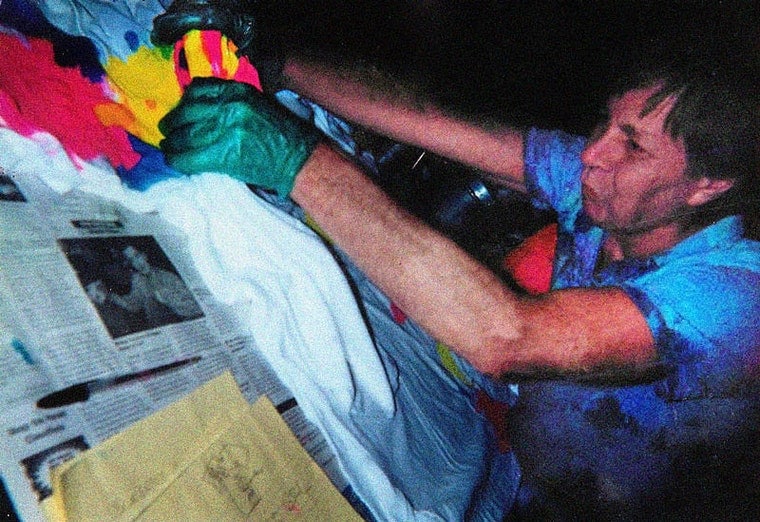 Photo of Richard when teaching his son Craig Splash Colors hand dyeing techniques. Circa 2002.