Hi there!

We Love Colors started as a family business with father and son team, Richard and Craig. Richard was an expert textile dyer that could make any color on fabric by blending together dyes in the right amount to get exactly whatever the target color. His gift was regarded highly by industry professionals and from it we built We Love Colors, now offering over 50 colors on all of our various styles. We do all our own color dyeing at our location in Miami, Florida.
Want to know more about our history, values, culture, and coloration process? Check out our Learn section at www.welovecolors.com/buzz/learn
Sincerely, We Love Colors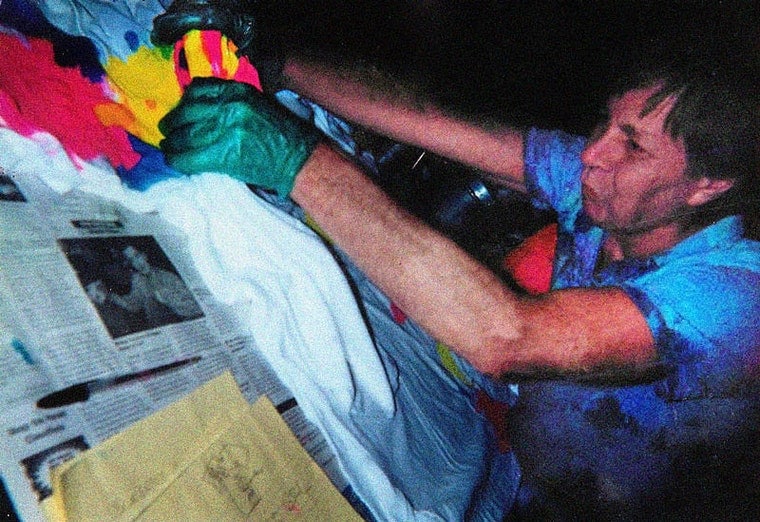 Richard when teaching his son Craig Splash Colors hand dyeing techniques. Circa 2002.